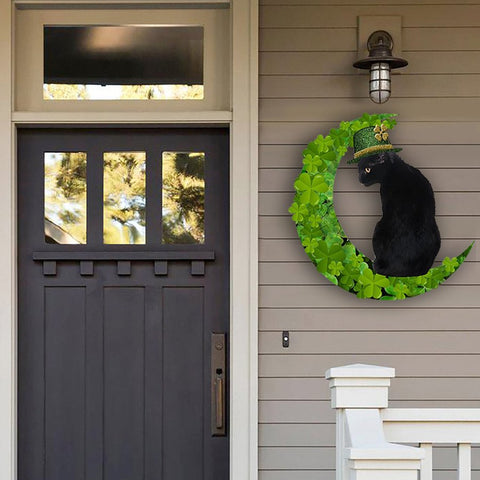 Black Cat On The Moon Shamrock Metal Sign St Patrick's Day Home Decor Outdoor Decorations Irish Gift Ideas HT
Product Details:
Unisex
St Patrick's day sign is made in the USA.
Materials: high-quality aluminum with nice finish.
Thickness: 1.5mm.
The metal sign comes with two holes size 5mm.
The product is UV printed on one side.
Beautiful personalized metal frame sign for your family.
All Patrick's day decor products are made to order and proudly printed to the best standards available. They do not include embellishments, such as rhinestones or glitter.